Head Start Program Options
Home Based Option
The Home Based Option is available for ages 0-5, in all communities in our service area. In the home-based program, a Head Start Educator will come to your home each week for 90 minutes and provide ways for you to help your child learn and grow.  Two family events are provided each month, giving you and your child a chance to socialize with other families.
This option also serves pregnant women.  It provides an initial home visit, followed by regular contact and education about pregnancy, birth and child development.  Once your baby is born, you child is enrolled in our Early Head Start home-based program.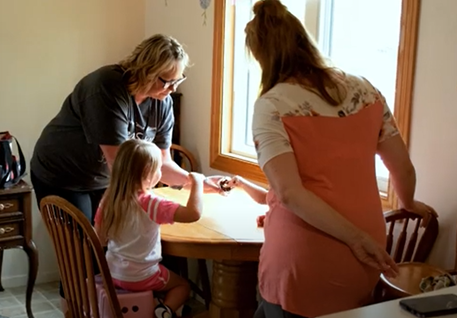 Combination / Locally Designed Option
The Combination / LDO Option is currently available for 4 year olds in the Fosston, Plummer, and Win-E-Mac school districts.  Head Start and School Readiness work together to provide classroom time for children.  Fosston is two full days per week.  Plummer is 3 full days per week. Win-E-Mac is 2 full days one week, and 3 full days the second week.  
A Head Start Educator makes scheduled home visits 1-2 times per month and provides family events.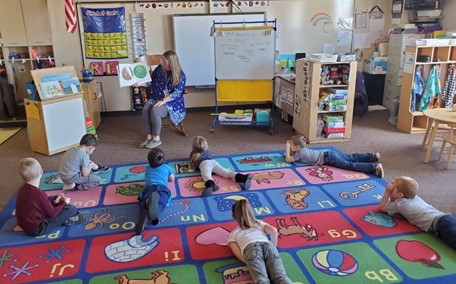 Center Based Option
The Center Based option is available for 4 year olds and some older 3 year olds in Bagley and Thief River Falls.  Center is offered 4 full days per week. Families receive scheduled home visits and are provided family events.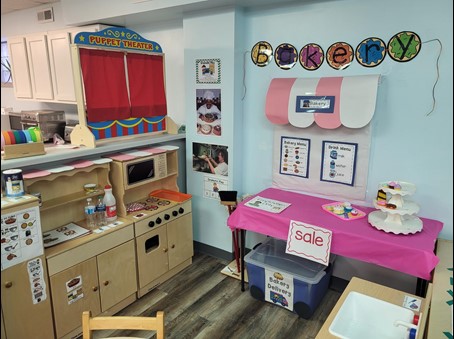 Comprehensive Services
Education: We support learning through play, creative expression, and guided activities.  We promote language and literacy development, early math and science concepts, and positive attitudes toward learning. We provide individualized lessons for all children.
Health and Wellness: We provide hearing, vision, developmental, and social-emotional screenings.  We work with families to get medical and dental exams.  We promote physical development and healthy eating in our classroom and home visits.  We provide safe learning environments for all children.
Family Services: We help families find assistance in challenging times.  We help families identify and reach goals around training, employment, and parenting.
Disabilities: Each child in the program is screened to determine their developmental progress for their age.  Any children with identified concerns are referred to local special education or other special services. Head Start staff work with these providers to include their developmental or social-emotional concerns in their individual lesson plans.
Food Service: Children enrolled in our center or combination program options are provided meals and snacks through each school districts food service program.  These meals meet all state and federal standards for nutritional requirements.  Meals and/or snacks are provided at family events.  Each child receives a healthy snack and nutrition lesson monthly at their home visits for our home based programming.
Transportation: Where possible, we help parents connect with the public school districts to request transportation on school buses for our classroom based program options.  Our Home Based staff provided transportation, as needed, for our families for family events or Head Start required medical appointments.