Inter-County Community Council (ICCC) is a private non-profit organization incorporated in 1965 as a 501(c)(3). ICCC is an established Community Action Agency designated for the northwest Minnesota counties of Clearwater, East Polk, Red Lake and Pennington counties.  Service delivery for some programs has extended into the neighboring counties of Kittson, Roseau, Marshall, Norman, West Polk and Lake of the Woods.
Click the picture below to check out our video and learn more about our programs and who we are.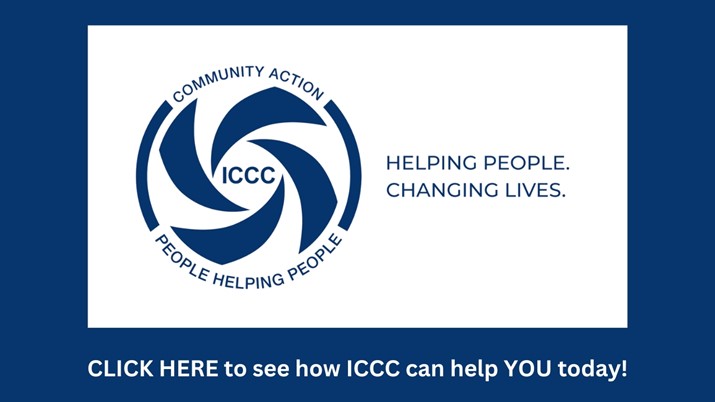 Our Mission:  As a Community Action Agency, we build communities to support people in poverty with resources and opportunities.  
Our Core Values: 
Empowerment:  We help people help themselves through training and resources.
Responsive: We adapt to changing needs, honor timeliness and provide quality customer service.
Connection: We build relationships centered on mutual trust and empathy without judgement. 
Respectful: We value and treat all people with dignity in a space free from harm. 
Leadership: We serve as a courageous leader and partner in the fight against poverty.  
Would you like to donate to help ICCC make an impact in our community?  Click the logo below.

Inter-County Community Council Services